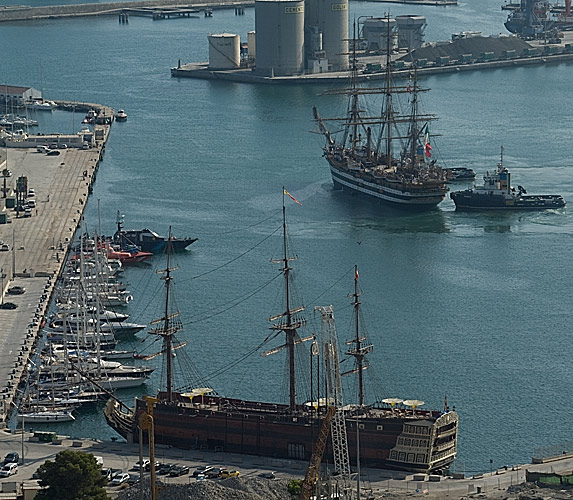 Malaga port - Italian training ship "Amerigo Vespucci" and full sized replica of "Nuestra Señora de la Santísima Trinidad" (1769)
which now functions as a disco-bar.
The original "Santisima Trinidad" was in its day the biggest warship in the world and nicknamed "El Ponderosa" due to its poor sailing with so many guns high above the waterline. She first saw action when engaged by the British ship "Captain", commanded by one Commodore Nelson at the battle of Cape St Vincent, where she was badly damaged and surrendered but was not captured. Nelson remade the aquaintance at the battle of Trafalgar, where the Santasima Trinidad again surrendered after being badly damaged and sank in a later storm.